Ostendio APIs are architected to be actionable, to ensure your platform integrations are always purposeful, flexible, and secure.
Most integrations can be organized into the following categories: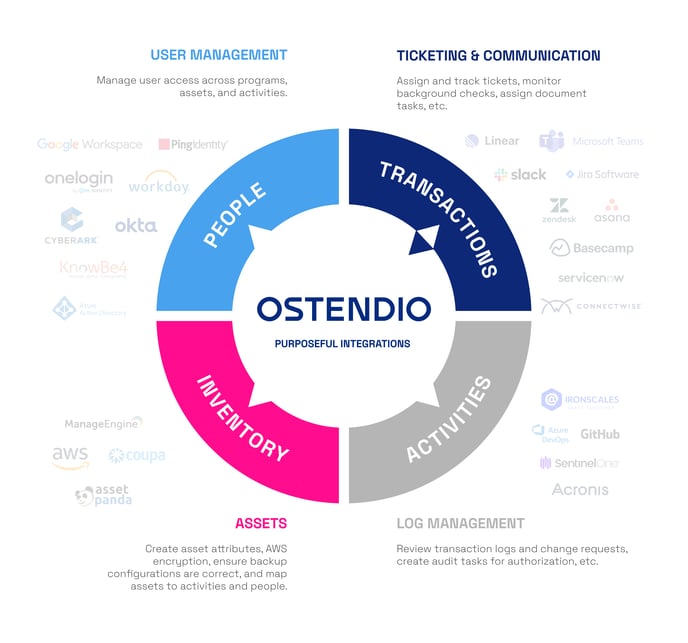 Four Integration Types

Inventory
Asset Management
Inventory Tracking
Transactions
Ticket Management
Task Management
Communication & Collaboration
Document Management
Security Training
Activities
People
User Management
Access & Inventory Management
Human Resources
Cloud Service Providers
Ostendio integrations have been architected to be actionable, beyond providing a dynamic screenshot. Rather than working in a rigid environment that pulls in data without purpose, Ostendio let's you take action with data.
Go Beyond Static Screenshots and Take Action with Purpose
Two-Way Ticket Synchronization: Sync tickets bidirectionally to ensure both systems have the same information in real-time.
Analyze Richer Data: Pull in detailed data and make more informed decisions about your risk management.
Get Better Data Context: Understand deeper context and easily adjust questions and data as your program matures.
Click here to learn how to achieve business goals with every integration, through Ostendio's purposeful integrations.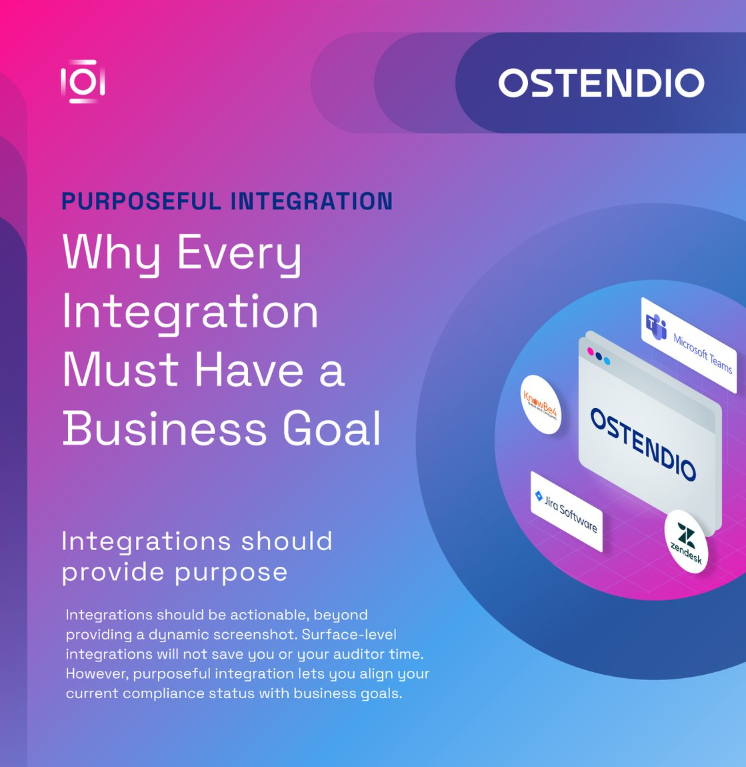 Get Connected with API Profiles
Creating connections to your integrations from Ostendio is a simple setup. All you need to do is create an API User Profile and complete the provided setup steps outlined when you begin to connect to an integration.
Generate multiple API profiles to manage connections and troubleshoot potential threats
API profiles can be secured by encryption and passwords for each unique integration
API requests can be restricted to white labeled URLs or IPs to manage access and isolate specific threats